The Telangana state government has made the decision to promote all students from classes 1 to 9 studying in schools in Telangana to the next class. The decision from the state government sees 53, 79, 388 students move on to the next class without requiring to pass any year-end examinations. The decision has been made after considering the dangers of the rising Covid-19 case count in the state. The Telangana government already ordered all educational institutions in the state to declare summer vacations from 27th April to 31st May of this year. While speaking on the matter of promoting students of classes 1 to 9, state Education Minister Sabitha Indra Reddy also added that the decision on reopening of schools and junior colleges will be made only after 1st June after assessing the pandemic situation in the state.
The Telangana state Director of School Education (DSE) issued orders to all schools in the state promoting all students from Classes 1 to 9 to the next class in all government, private and private-aided schools. Students being promoted to the next class means they do not have to write exams for the academic year 2020-2021 to move on to the next class for the academic year 2021-2022. The state DSE requested Regional Joint Directorate of School Education & District Education Officers to carry out the orders state-wide.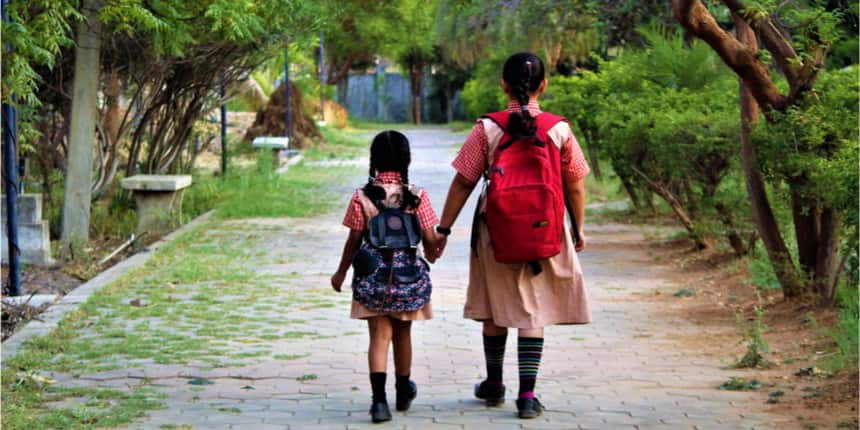 The Government of Telangana had earlier decided to promote over 5.2 lakh students studying in class 10 under the Telangana SSC board without conducting exams although pending pass results based on an internal assessment system developed by the board. The Telangana Education Ministry also postponed exams for Class 12 SSC students and Intermediate second year TSBIE students to be held when the situation regarding the pandemic crisis improves and it becomes safe to conduct exams. First year intermediate students will be promoted to the next year although they may have to write first year subject exams at a later date in the year.
The Telangana State Board of Intermediate Education (TSBIE) sent out notices to all principals of government and private junior colleges under the board to collect assignments for the subjects of Environmental Education and Ethics & Human Values till 30th April 2021, the notice also informed the principals to evaluate and update the assignment marks by 3rd May 2021. The notice also issued a warning to all the junior colleges under the TSBIE board to not combine submission of assignments with payment of fees or due of any kind. Any complaints received from students or parents towards rejection of assignments due to pending fees or dues will incur strict action from the board towards the respective stumbling junior colleges and their principals.